Recipe for 2 medium size pizzas or one large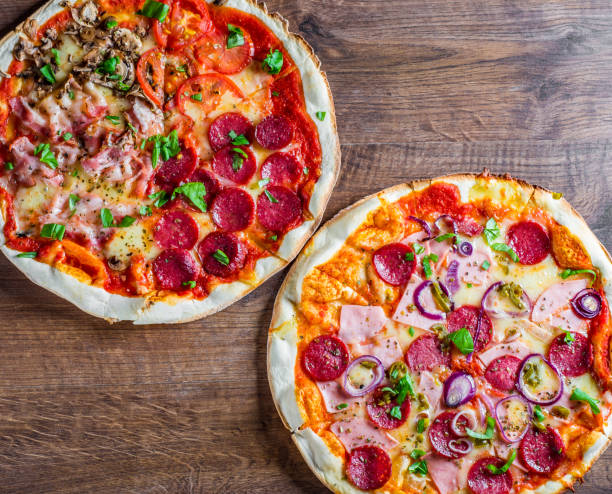 Pizza Crusts for making home made pizza! This is a great recipe for a pizza night at home. Make pizzas and freeze for a later date if you have too many. This recipe will make a couple medium size pizzas or one large.
Home made Pizza Crusts recipe
3 Cups Flour
1 Package active dry Yeast
1 teaspoon Salt
1 Cup warm water
2 tablespoons vegetable oil
In large bowl, mix together 1 1/4 cups of flour, yeast and salt.
Stir in the water and oil and beat for a few minutes, scrape the bowl while stirring.
Stir in the remaining flour and turn onto a floured surface and knead until dough is smooth and elastic.
(about 10 minutes)
Cover and let rest at least 10 minutes prior to use.
Roll out on floured surfaces to form desired pizza crust sizes.